CytoSoft Acquisition
09/27/19
---
Advanced BioMatrix Acquires CytoSoft Technology from MuWells
Advanced BioMatrix has acquired CytoSoft® technology from MuWells. The acquisition and transfer of assets, technology, manufacturing and distribution began in July, 2019.
ABM has already begun fully manufacturing, testing, and supplying the CytoSoft® Discovery Kit, CytoSoft® 6-well plates, CytoSoft® Imaging 24-well plates and the CytoSoft® Imaging 96-well plates.
Advanced BioMatrix has been selling CytoSoft® plates for many years and is looking forward to finding additional areas of product improvement and synergies across the entire Advanced BioMatrix product line.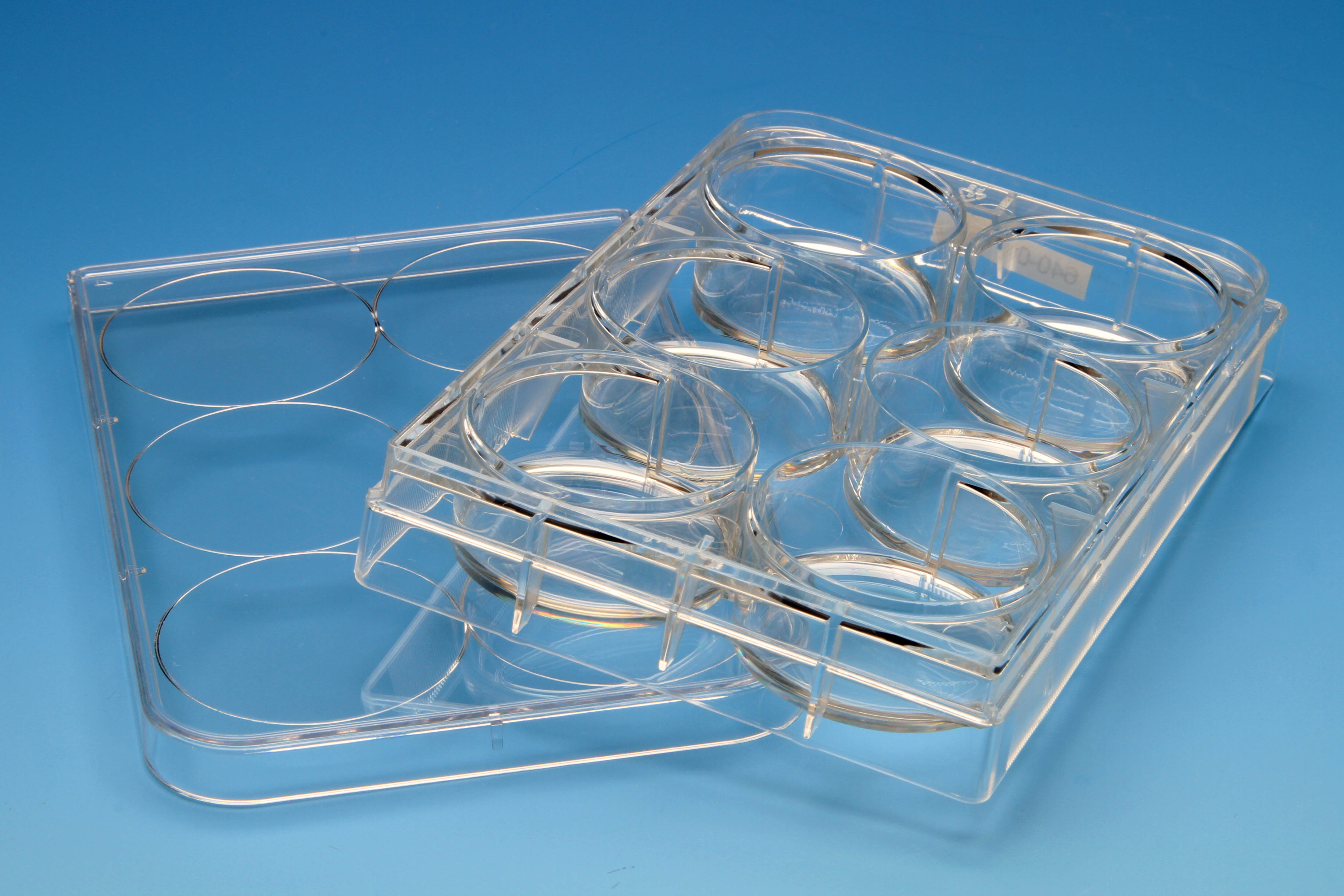 David Bagley, President of Advanced BioMatrix, announced that "we are excited to now have the privilege of fully manufacturing the CytoSoft® plates and kits. This technology gives us additional manufacturing and quality testing IP, and is fully synergistic with our products. This acquisition will further strengthen Advanced BioMatrix's position as an industry leader in innovative 3D matrices for cell culture and tissue engineering. We are eager to work with new collaborators to ensure business continuity, while providing unparalleled level of product quality and supply."
About CytoSoft
---
CytoSoft® products provide a tool to culture cells on PDMS substrates with various rigidity covering a broad physiological range, including 0.2, 0.5, 2, 8, 16, 32, and 64 kPa. This feature allows researchers to study the effects of substrate stiffness on cell migration, differentiation, and morphology.
CytoSoft® plates can also be used to show how fibroblasts are able to discriminate between the underlying stiffness.
This is manifested in both adhesion size and stress fibers, as seen in the adjacent image.
It appears that the cells on the 8 kPa stiffness have reduced intracellular tension and increased adhesion.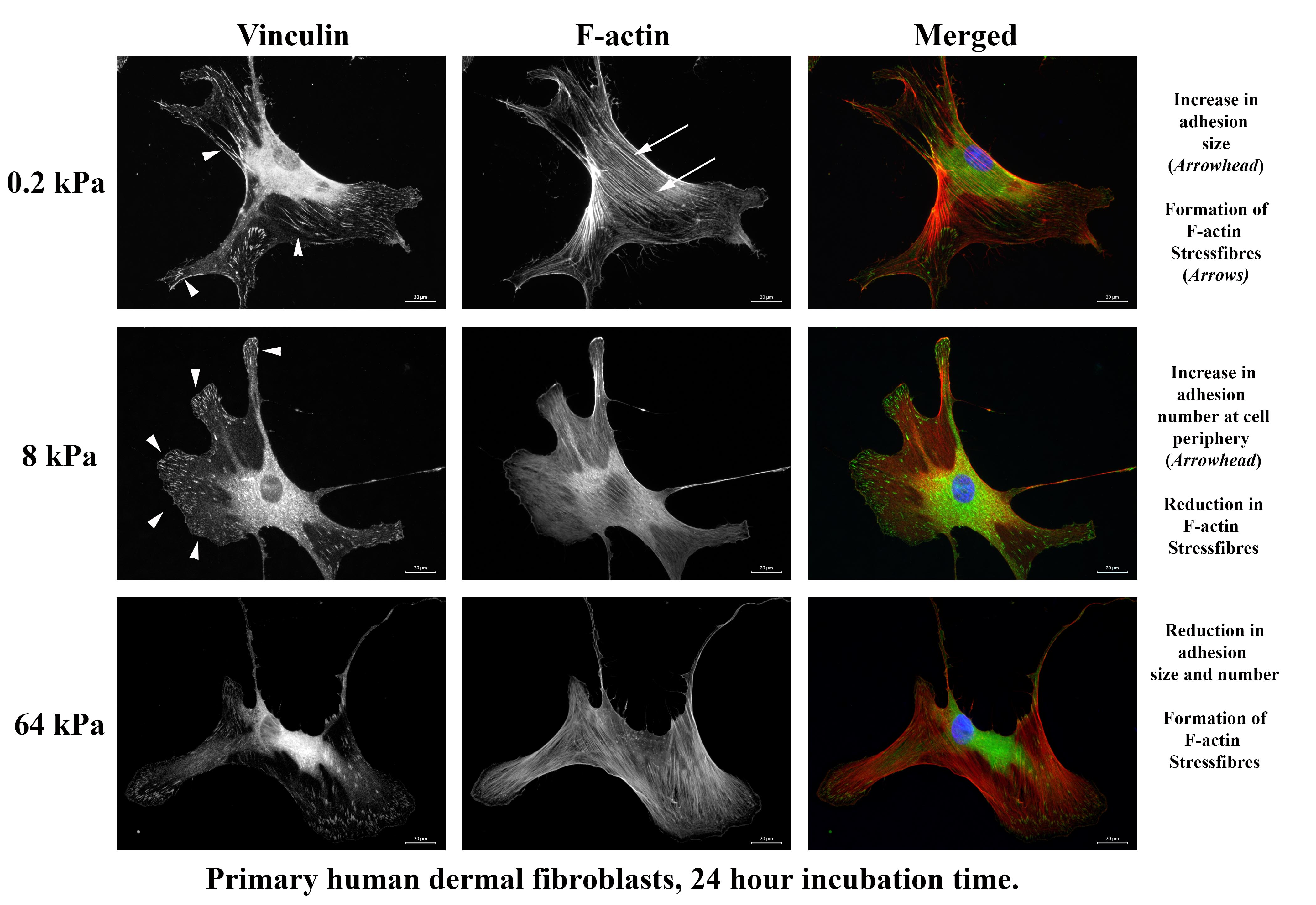 About Advanced BioMatrix
---
ABM is a leader in the life science of three dimensional (3D) applications for tissue culture, cell assay, bioprinting and cell proliferation. Advanced BioMatrix products are recognized as the standard for purity, functionality and consistency.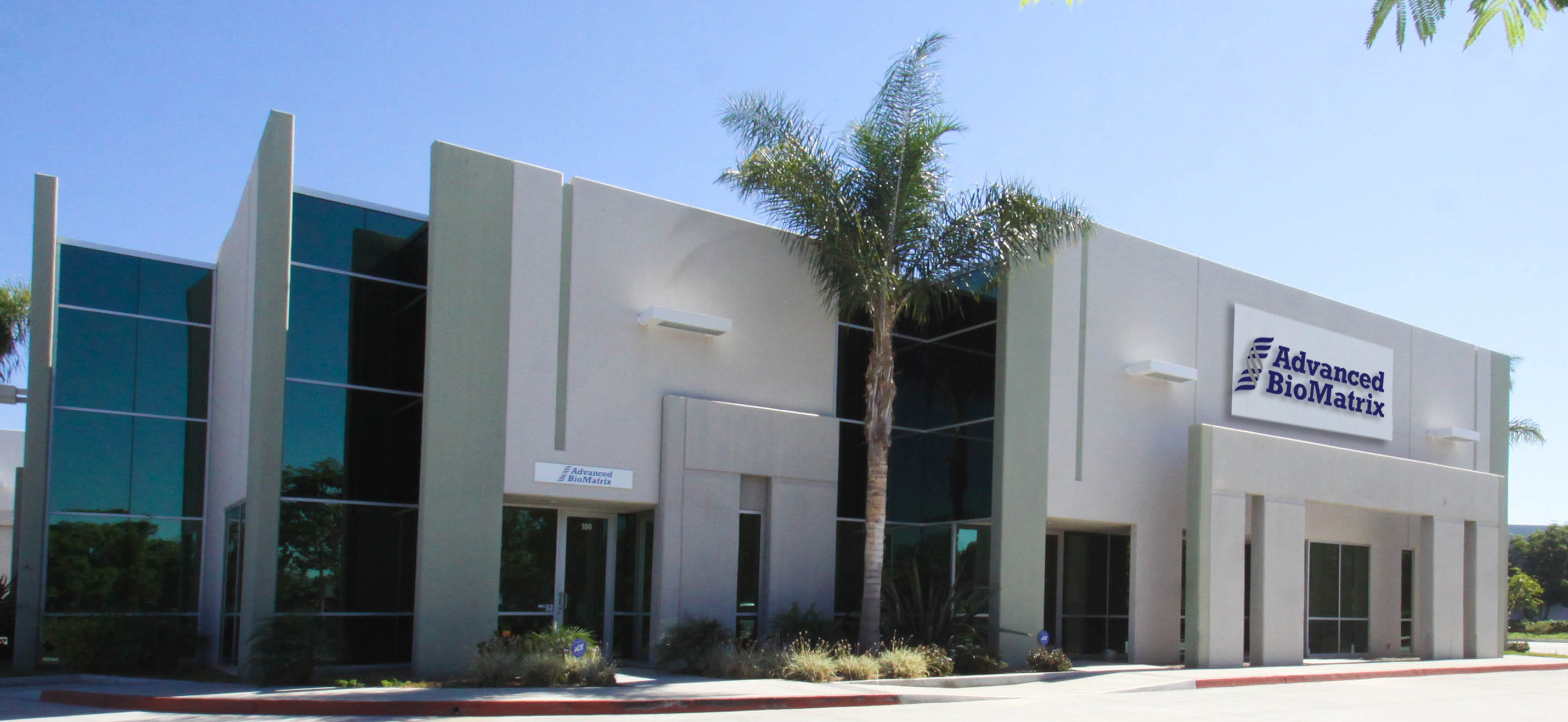 ---