PureCol for Human Osteoclast Formation
07/21/21
Publication Title:
Human Osteoclast Formation and Resorptive Function on Biomineralized Collagen
Advanced BioMatrix Products Used:
PureCol® Type I Collagen, Atelocollagen, 3 mg/ml
How the products were used:
PureCol® type I collagen was used to form 3D hydrogels for making unique membranes. The formation and activity of human osteoclasts on pure collagen and biomineralized collagen membranes were investigated.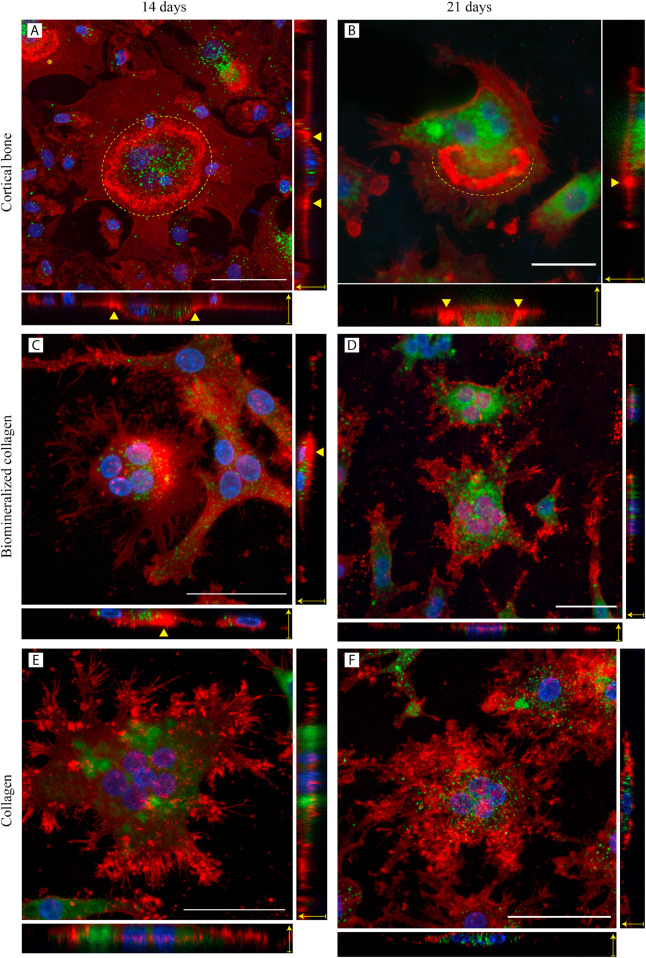 Article Conclusion:
"The mesh-like structure, relatively low stiffness, and lack of RGD-containing binding domains are likely the factors responsible for preventing formation of stable actin rings on and resorption of (biomineralized) collagen membranes. This insight helps to guide further research toward the optimized design of biomineralized collagen composites as a more biomimetic bone-graft substitute."
Link to the publication:
https://www.sciencedirect.com/science/article/pii/S2452199X21003376?via%3Dihub
---